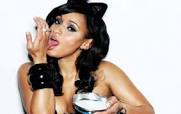 NEW YORK CITY – Shot through his hand, suffering blood loss and nerve damage, 21 year old Edward Gaskin, was supposed to be celebrating his birthday, but instead was seriously injured as a result of lax security measures at Harlem Nightclub Suite 135.  Earlier this year, what was supposed to be a night out with family and friends celebrating his turning 21, turned into a nightmare.  In addition, his cousin Shamekka Green was trampled by the crowds rushing for the exits, as a result of the club's inability to control the situation following the shooting.  As reported by the Media, the nightclub's number is now disconnected.  According to another media report, the club was closed in the spring "for renovations" but never reopened.
Suite 135 located at 701 West 135th Street in Harlem is now closed.  Philip Monier, the lawyer for Gaskin and Green, has filed a lawsuit against the Model and VH1 realty star Tahiry Jose as well as her partner, long time club owner, John Iacono.  Also named in the suit are the Bronx-based security company, 5 Points Security, Corp.,  and the owners of the building.
At a Community Meeting following the shooting, the owners of the club explained that a card scanner was broken and that there was no wand to check club goers for metal objects on the night of the shooting.  (dnainfo.com/newyork, April 8, 2014, @jeffcmays)
"Witnesses reported that there were actually security personnel at the door allowing club-goers to pay a few bucks more to by-pass security all together and enter on a "VIP" line without getting patted down or checked for weapons," Monier said, "this was a total failure on the part of the owners and operators of this club, the owners of the building and the security company, to protect the patrons of this club from the specific dangers that they were supposed to be checking for.   It's a disgrace and as a result people were seriously injured."
Monier represents Edward, and his cousin, Shamekka.  The civil suit, filed on September 4th in Bronx County Supreme Court, seeks unspecified compensatory damages for, "…severe personal injuries and other damages…"
Regarding reports that the club is now closed, Monier said, "This isn't the first incident at this club, or at prior clubs at this location run by the same group of people under different names.  They close down and re-open under another name hoping to avoid being held accountable for the damages they have caused.  At some point these people have to be held accountable and stop hiding from justice.  That's what this lawsuit seeks to do."
MONIER LAW focuses on helping victims of others' wrongdoing and fights aggressively to obtain the compensation for their injuries and damages that they deserve.  Philip Monier has obtained over $100 million dollars for his clients, including numerous million dollar and multi-million dollar verdicts and settlements over the last 24 years, in state and federal courts in New York and New Jersey.  If you would would like to speak with Philip please contact us for a free consultation.