The laws that apply to bicycle accidents are complex and those injured as the result of a bicycle accident require an experienced attorney to handle their claim properly.  Bicycle accidents can occur from a variety of causes ranging from the inattention, or other failure to use reasonable care, by drivers of cars and trucks, to dangerous and defective bicycle path surface conditions.  Additionally, in the case of a pothole or other surface defect on a bicycle path, a proper investigation must be conducted to determine whether the City had the prior required notice under the law before it may be held responsible.  Certain laws may protect the owners of private property that have made their land available to bike riders.  Monier Law has handled cases involving potholes and obstructions on bicycle paths in the City of New York that have resulted in the rider being thrown and sustaining serious physical injuries and will put that experience to work for you.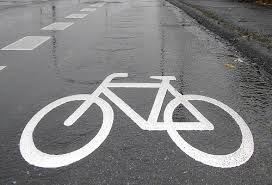 The City of New York owes the public a general duty in its capacity as an owner and operator of property open to the public to keep the property in a reasonably safe condition.  This duty includes designated bike paths in parks and elsewhere throughout the City.  Since every case is necessarily limited to its facts, it is important that you speak with an attorney about your accident to determine whether the City failed to meet its obligations under the law and whether it should be held responsible for the injuries and damages caused as a result of your accident.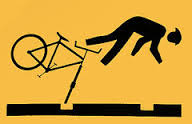 The City also has a duty to warn against any dangerous condition and to place barriers where needed to protect the public.  Thus the City may be held responsible for its failure to warn of a dangerous condition on a bicycle path. However, the mere fact that the City places a sign warning of a dangerous condition does not relieve it of liability, if it does not otherwise use reasonable care under the circumstances then and there existing.
Monier Law firm offers a free initial consultation and flexible appointments for consultations at our offices in New York and New Jersey.  Arrangements can also be made for a consultation at your home or elsewhere for your convenience.  We accept no fee for any case of personal injury unless a verdict is returned or settlement is obtained for damages.
Request An Appointment
Home and Hospital Appointments Available