has aggressively represented people seriously injured by the negligent fault of others for over twenty years and has obtained for them the compensation they deserved under the law for their physical and psychological pain and suffering and their past and future lost earnings.  If you or a loved one has been injured in an accident that was the result of the negligent fault of another, you may be entitled to compensation.
The Personal Injury practice of our Law Firm includes:
•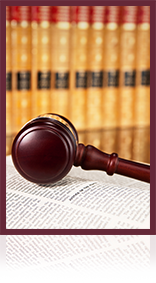 Childhood Lead Poisoning
•    Car Accidents
•    Construction Site and Scaffolding Accidents
•    Property Owner Slip/Trip and Fall Accidents
•    Medical Malpractice by Doctors and Hospitals
•    Nursing Home Neglect and Abuse
•    Wrongful Death
The law offers certain protections to victims of the wrongdoing of others, but you must act within a certain period of time or your right to pursue these remedies may expire.  Insurance companies and powerful corporations use knowledgeable and experienced attorneys to protect their interests and its important that you obtain a professional analysis of your situation from an experienced attorney as soon as possible in order to preserve your rights under the law.
Find out more about Monier Law Firm here.
Request An Appointment
Home and Hospital Appointments Available