MONIER LAW Personal Injury Lawyer PHIL MONIER, announced that a settlement has been reached in the amount of $1,375,000, to be paid to their client, who suffered catastrophic injuries as a result of slipping on spilled oil in a Brooklyn supermarket aisle
The lawsuit was brought to obtain compensation for the 52-year-old woman who suffered injuries to both of her knees and to her neck. As the result of these traumatic injuries, she was compelled to undergo multiple surgeries.
The injuries sustained in this accident limited her ability to perform activities of daily living, such as walking, bending, and sitting. Or, she was able to perform these activities but only with a great amount of pain. The surgeries included a total knee replacement and a neck operation to reduce pressure on the nerves travelling through her cervical spine.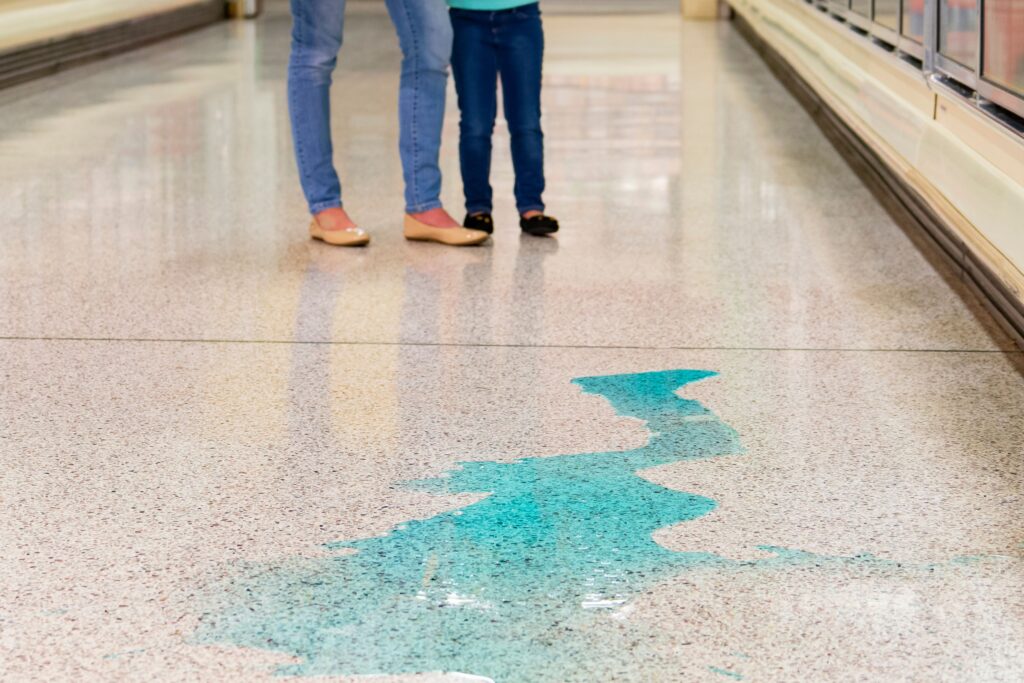 The lawyers for the Supermarket argued that the oil had not been on the floor long enough to have given it time to discover the dangerous condition and correct it. The lawyers for the Supermarket also argued that some of the claimed injuries were pre-existing and that she had made a full and complete recovery since the accident.
First, MONIER LAW questioned workers at the store, and obtained evidence that a store worker, not only knew about the spill, but also sprinkled coffee or kitty litter on the oil, and then left the area to get a mop, instead of shutting the aisle down. Second, MONIER LAW hired experts who were prepared to demonstrate to a jury that the dangerous condition in the aisle should have been addressed immediately and that it was totally inappropriate under the circumstances to leave the aisle open and leave the area all together. Additionally, medical experts, including treating surgeons, were prepared to testify that the accident was a substantial factor in causing this woman's injuries and that she would continue to require medical care for the rest of her life.
PHIL MONIER said, "we are satisfied with the resolution of this case. The proceeds from this case, which the Supermarket and its insurance companies will have to pay, will help compensate our client for her diminished quality of life,"
Based in Midtown Manhattan, with additional offices on Staten Island and in Newark, New Jersey, MONIER LAW represents clients who have been seriously injured as the result of negligence by others and has earned a reputation for high value settlements and verdicts for their clients, and strives to maximize compensation to their clients for their damages in every case.